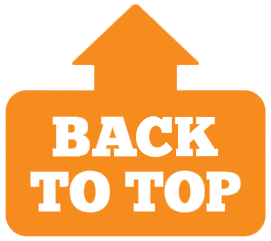 Our Customers Love Us
Real Reviews By Real Customers
At Complete Internet Solutions we encourage our customers to rate our service and share their true opinion. This page compiles a number of unedited, real reviews by our real customers that we have collected over all the years we have been in service.
Scott Weber



I've been dealing with Complete Internet Solutions for almost 8 years. Never had an issue, none. Services works as promised, invoicing has always been error-free. Admin portal allows management of all service from one page, really easy.

Jennifer Anderson



Not only did your staff guide me through the web site process, they did so with patience, flexibility, and a sense of humor. Thank you!

Velicia Williams



You folks have been so good to us and your service is remarkable! We truly are thankful to you and your staff. We also, Lord willing, hope to spend many more years enjoying your great service.

Davidson Chia



I have recently implemented two Websites with you and your support team by far has been the most responsive, helpful and easiest to work with group that I have encountered to date and I will surely recommend you in the future.

Alex Santamaria



I am currently a customer of yours for years and I have to say that you blow everyone out of the water. My Web page moves at the speed of light compared to others, and for a wonderful price!

Gregg Brighouse



Doing a great job!! Never a down time that I saw. Wish the whole internet was like this!

Allen Osorio



Good and reliable service for more then 4 years

R. B.



As always, awesome support even at 1:30 AM!!! Thank You ;)

Neil Price



I have had my website hosted for more than a year and haven't experienced any down time. Their web statistics reporting is excellent as well. I would highly recommend you!

Sharonda Davis



I have accounts with multiple hosting provider and Complete Internet Solutions has proven to be the best choice so far based on my experience with the product and support. Support team is courteous and always willing to help! Keep it up!

Michael Kryton



Great service! very streamlined and helpful! will definitely recommend!

Peter Hamilton



Absolutely wonderful experience today. You guys rock!

John Townsend



The best WordPress hosting i ever had and their support staff are so helpful and provide out of box help when you get stuck with any issues!

Grace Joseph



Complete Internet Solutions has been the best host I ever used! The features are great (fast, staging, 30 days of backups, cPanel etc!!!).. and when I need help they're friendly and fast!!!

Javier Franco



The level of service that I get with Complete Internet Solutions is simply just amazing. Staff are quick, knowledgeable and always help with great ideas. I'm beyond happy that I use them.

Mat Mayer



Great service, actually the best service I have ever received anywhere, ever. This is the place to host especially if you are new to web design and hosting. They really go out of their way to help.

Frank Eberhart



Unparalleled support and security among web hosting companies!

Melissa Mil



My site and hosting transfer went really well, it's faster than ever, and support is excellent. Very happy.
Start Building Your Website Today!
Starting At Only
$3.95/mo